Ekrem GUNER

Dear colleagues, I am honored to share with you the first issue of 2022 of the Grand Journal of Urology (Grand J Urol) with the contributions of many respected researchers and authors. Our journal has been indexed in EBSCOhost, J-Gate, Index Copernicus International ICI World of Journals, EuroPub and SciLit international databases. As of these achievements, the Grand Journal of Urology (GJU) has taken its place among the journals indexed by international databases. With this result, GJU was entitled to be included in the journals in category 1b defined in the application criteria for associate professorship. In this issue of our journal, there are many valuable articles under the subheadings of Andrology, Endourology, General Urology, Genitourinary Radiology, and Urological Oncology. There are three original articles related to COVID-19 and Urology, which reflect the ongoing pandemic process under the sub-title of General Urology. I hope that these carefully prepared articles will make important contributions to valuable readers, researchers and the urology literature. On this occasion, I would like to express my heartfelt gratitude to our authors who have contributed to our journal with their articles, to our reviewers who have meticulously evaluate the articles. Respectfully yours January 2022 Assoc. Prof. Ekrem GUNER, MD Editor-in-Chief
Bahadir Ermec, Metin Ishak Ozturk, Bilal Eryildirim, et al.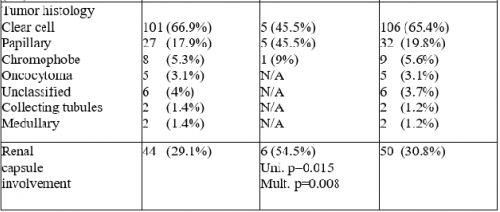 Currently, renal cell carcinoma (RCC) represents about 3% of all cancers and the highest incidence occurs in Western countries []. High duration of survival achieved by radical nephrectomy, made this method the gold standard in the treatment of early-stage renal tumors. However, in a surgery to be performed in patients with a solitary kidney, chronic renal failure, or a systemic disease that will affect contralateral renal function, or who have bilateral tumors, the intact kidney should be preserved. Achieving a longer survival that is comparable to radical nephrectomy in nephron-sparing surgery (NSS), which means removing the tumor by sparing the most functional parenchyma, and the improvements in surgical technique (development of prevention methods against ischemic renal damage, increased renal vascular surgery experience) have increased the interest in this method []. Moreover, the indications of NSS have enlarged with the application of partial nephrectomy in small, early-stage, peripherally located, and incidentally detected renal tumor cases []. Partial nephrectomy has the disadvantage that it may cause local recurrence due to the inability to remove the satellite tumor in multifocal cases, as well as the advantages of preventing the removal of the entire kidney with benign tumors and reducing the risk of long-term renal failure [,]. There is no precise information about the biological potential of these multifocal microscopic residual tumors []. The multifocality rate in renal cortical tumors was within a wide range of 4.7% - 25% in various studies [-]. In this multicentric study including 162 patients, the histological, pathological and clinical characteristics that may affect the multifocality rate and multifocality in renal tumors were analyzed.
Muge Bilge, Isil Kibar Akilli, Sengul Aydin Yoldemir, et al.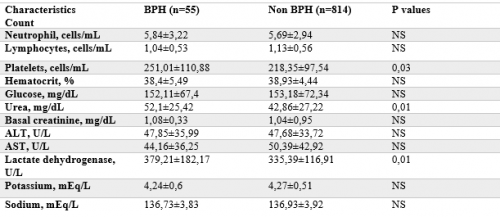 The global outbreak of severe acute respiratory syndrome coronavirus 2 (SARS-CoV-2) or the so called "COVID-19 pandemic" is known to be associated with a high mortality all over the world. Acute kidney injury (AKI) is a commonly observed condition among hospitalized patients suffering from severe coronavirus disease 2019 (COVID-19) infection []. Previous studies revealed the existence of kidney injury associated with an increased risk of death in patients with SARS-CoV-1 []. It is widely accepted that AKI is a negative prognostic factor of disease severity and COVID-19 induces AKI in 20-40% of the patients admitted to intensive care unit (ICU) []. There are several mechanisms and multiple factors that might be involved in the pathogenesis of kidney damage in patients with COVID-19. These are hyperinflammation, tubular damage on SARS-CoV-2 viral entry and ACE2 expression in proximal tubules, microangiopathy and hemophagocytic macrophage activation. Additionally, cytokine storm after a viral infection influencing the kidney directly and indirectly by inducing sepsis, shock, hypoxia, rhabdomyolysis and organ interactions among lung, heart, and kidney are also considered [,]. Furthermore, lower oxygen delivery to kidney may cause an ischemic injury. BPH is a histological condition caused by an excessive growth of nonmalignant proliferation of epithelial and stromal cells in the transition zone yielding an enlargement of the prostate gland. Prevalence of BPH is about 25.3% among men aged 40-79, and more than 50% among men aged 60 and over []. Although, the etiological basis of BPH has not been resolved yet, age-related changes and androgens are assumed to play a major role in its pathogenesis. The prevalence of BPH is observed to have a noticeable increase with age []. COVID-19 is more severe and fatal in men, possibly due to the existence of androgens influencing the immunological response and additional factors such as chronic comorbidities as a result of the weaker immune functions []. Former studies suggested that the virus was mainly infecting the lungs. Angiotensin-converting enzyme (ACE) receptors in the lung and the transmembrane serine protease 2 (TMPRSS2) enzyme group are assumed to be effective in the interaction of the virus with the pneumocytes []. However, co-expression of ACE2 and TMPRSS2 in other organs such as kidneys, testes, and prostate make it plausible that the virus can also affect the aforementioned organs. Recent studies have also found that a critical factor for the virus to be able to infect the organ is the co-expression of ACE2 and TMPRSS2 []. It is well established that the androgen receptors (AR) which are widely expressed in both epithelial and stromal prostate cells, have a key role in the development of BPH []. Recently, androgen-mediated regulation of the ACE receptors and the TMPRSS2 enzyme group in the patients resulted in more frequent occurrence of COVID-19 infection and higher mortality in men [-]. As it is well known, the urinary tract obstruction – 10% (most often due to BPH in older men) is a common cause of AKI in hospitalized patients []. Since BPH has a high prevalence and is more common in older men who are more prone to COVID-19, recent data suggest a closer monitoring of older patients who are more susceptible to both BPH and also COVID-19 infection during this pandemic []. Although BPH is believed to cause an increased risk of developing AKI, data on BPH related AKI in the presence of COVID-19 infection are rather scarce. This is the first study on COVID-19 pneumonia course that developing AKI in BPH patients in the literature, to our knowledge. We performed a retrospective study to investigate the AKI in hospitalized COVID-19 pneumonia patients having BPH and we evaluated its relationship to disease severity and in-hospital death.
Fuad Aghazada, Ali Kibar, Rabia Lebriz Uslu Besli, et al.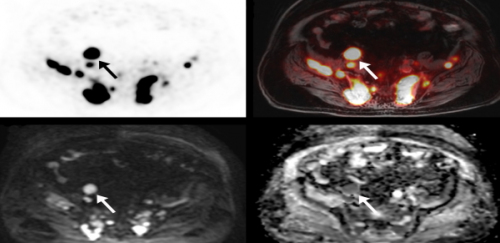 According to American Cancer Society, prostate cancer is the second most common cancer among men after skin cancer and also the second most common cause of cancer related mortality among men. Early detection and treatment is crucial. Prostate specific membrane antigen (PSMA) is a type 2 integral membrane protein which is shown to be overexpressed in prostate cancer cells [,]. Expression of PSMA increases with the grade of cellular dysplasia []. As the grade of prostate cancer increases PSMA expression also increases []. For imaging and therapeutic use, PSMA is radiolabeled with different radionuclides and to date Gallium-68 labeled PSMA (Ga-68 PSMA) is the most commonly used PSMA-targeted radiopharmaceutical for imaging. Standardized uptake value (SUV) is a measure which shows uptake level in PET scan. Higher SUV values mean higher radiotracer uptake within that lesion. Apparent diffusion coefficient (ADC) is a measure of the diffusion of water molecules within tissue which is calculated for magnetic resonance imaging (MRI) lesions. Ga-68 PSMA positron emission tomography (PET) is a useful tool for the staging and follow-up of the primary disease as it shows increased uptake in PSMA- positive lesions of prostate cancer []. The development of integrated positron emission tomography/magnetic resonance imaging (PET/MR) devices enables simultaneous acquisition of PET and MRI, which increases the accuracy of PET imaging in prostatic as well as other soft tissue lesions []. Prostate cancer frequently metastasizes to regional lymph nodes and Ga-68 PSMA PET is a highly sensitive and specific imaging modality for the detection of metastatic lymph nodes []. Patients with higher Gleason scores show higher radiotracer uptake []. Maximum SUV (SUVmax) of primary prostate lesions acquired by Ga-68 PSMA PET have been shown to have positive correlation with Gleason scores []. Conversely, ADC values of prostate lesions, acquired from MRI images have been negatively correlated with Gleason scores []. Also, an inverse correlation between SUVmax and ADCmean of primary prostate lesions have been recorded and the prognostic importance of both of them for the detection of the status of lymph node metastases has been shown []. Similar to prostate lesions, ADC values of metastatic lymph nodes are expected to be lower than those of reactive lymph nodes []. In this study, we have aimed to evaluate the ADC values of metastatic and reactive lymph nodes in prostate cancer patients and to assess the relationship between ADC and PSMA SUV values, if any.
Tumay Ipekci, Ahmet Asfuroglu, Ali Yildiz, et al.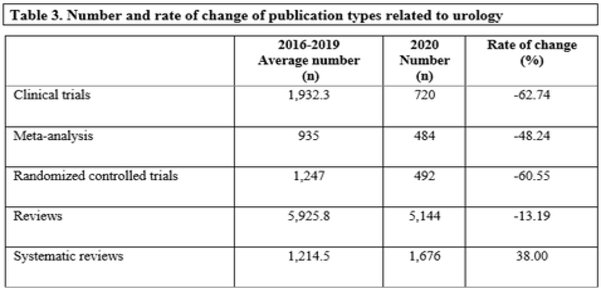 The coronavirus disease 2019 (COVID-19) is caused by severe acute respiratory syndrome coronavirus 2 (SARS-CoV-2), and it has a worldwide impact on healthcare systems. During the pandemic period, there has been a significant alteration in the health care procedures in many medical establishments []. All routine non-oncological and certain oncological surgical procedures were canceled, and some patient interviews were conducted by the telephone or as video consultations [,]. Besides, full-scale restrictions were implemented by the governments of many countries to put an end to the pandemic []. In addition to the risk of healthcare workers getting the disease, there is also a risk of developing adverse psychological consequences such as anxiety, burnout, depression, fear of infection, a sense of incompatibility, and post-traumatic stress disorder []. The pandemic also negatively affected the publication process from the preparation and submission of the studies to their acceptance. Due to the pressure to publish highly acclaimed information on COVID-19, concerns about the quality of the data and peer reviews by editors were raised. The urgency of publicising available data on the pandemic seems to justify the basic limitations of the studies, such as their small sample size, lack of randomization or blinding, and invalidated results []. Although the negative effect of the pandemic on the process and quality of the publications is taken into consideration, to the best of our knowledge, its effect on the publications in any subspecialty of medicine has not been specifically investigated. Therefore, we aimed to evaluate the impact of the pandemic on urology publications.
Ahmet Emre Cinislioglu, Nazan Cinislioglu, Saban Oguz Demirdogen, et al.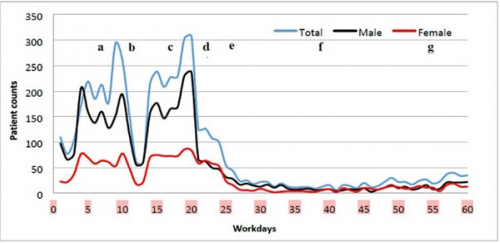 Cases of pneumonia caused by a newly identified virus began to be reported in the Wuhan Province of China on 31 December 2019 []. The clinical spectrum of the disease has ranged from asymptomatic infection to severe pneumonia. The disease has been defined as coronavirus disease-2019 (COVID-19) on 20 February 2020 by the World Health Organization (WHO) []. Although COVID-19 affects both genders and all age groups, it is particularly more common and more severe in the elderly, in men and in those with comorbidities [-]. In a China-based study involving 55924 COVID-19 patients, most patients were between the ages of 30-69 (77.8%), and only 2.4% of the patients were 18 years or younger, and the average age was reported as 51 years []. The male/female ratio of confirmed cases 1.06:1.00 in China []. On the other hand, the male population had a higher incidence rate than the female population in South Korea and Iceland [,]. Furthermore, men had experienced second incident of Covid-19 disease twice more frequently than women []. Initially emerging in China, COVID-19 has spread to many countries around the world. In Turkey, the first cases were recorded on 11 March 2020 on the date the WHO declared the disease as a pandemic []. After the first official cases, the government has started to implement gradually several social isolation measures to prevent regional spread. The curfew has been the first step of these measures to ensure social isolation. As another precaution, face-to-face education has been terminated in schools, and a distance education protocol was implemented. Venues such as worship areas, shopping centers, cinemas, etc., where people congregate have been closed indefinitely. While land, air and sea transportations through all borders of the country have been suspended, travels within the country were also limited. In the last week of March, a full-time curfew has been imposed on individuals under 20 and over 65 years of age. To limit social life in major cities of the country, a curfew has been declared on weekends. All over the country, citizens have been called to "stay at home" via visual and social media. Despite all these measures, according to the website Worldometer, which provides real-time statistics from all over the world, as of 12 October 2020, there were more than 5,306,690 verified cases of COVID-19 patients in Turkey, and 48,428 of these patients had lost their lives []. In order to prevent the spread of the COVID-19, according to sanctions implemented by the government, the number of medical services provided in outpatient clinics of hospitals and elective surgical procedures were restricted until the pandemic was brought under control []. This approach may have affected the applications to the urology outpatient clinics, especially for elderly and male patients in the high-risk group. In this study, we aimed to investigate the effects of COVID-19 pandemic on the number of patient presentations and the distribution of diagnoses at the outpatient clinics of urology.
Oyku Dila Gemci, Halil Firat Baytekin, Ismail Evren, et al.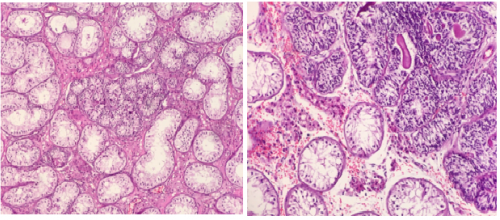 Tumors of the testicles other than germ cell neoplasms are extremely rare and the majority of testicular neoplasms in this group are sex cord stromal tumors. This class of tumors, mostly with a benign course, are more common in childhood. It constitutes 25%, and 2-5% of all testicular neoplasms in prepubertal ages and in adults, respectively []. Leydig cell tumors are the most common sex cord stromal tumors, followed by Sertoli cell tumors, granulosa cell tumors and myoid gonadal tumors in order of decreasing frequency []. Sertoli cell neoplasia group, which is the second most common testicular tumors after Leydig cell tumors among sex-cord stromal tumors, constitutes 1% of all testicular tumors []. Sertoli cell nodule (SCN) is defined as embryo-like nodular structures consisting of seminiferous tubules with a smaller diameter than the surrounding parenchyma. They can be detected as single or several separate nodules with diameters ranging from submillimeter up to one centimeter. They are rarely detected in normal testicles. The Sertoli cell nodule, which can be detected in half of the undescended testicles in adulthood, can be found in the normal testicular parenchyma in the peripheral part of germ cell tumors and in infertile patients.
Yunus Colakoglu, Deniz Noyan Ozlu, Serdar Karadag, et al.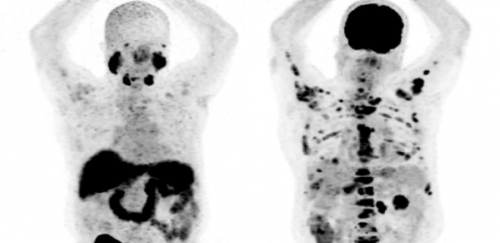 Kidney transplantation is one of the best treatment options for end-stage renal disease (ESRD) patients. As the survival of the graft after transplantation prolongs, life expectancy increases. However, patients face late-term complications as they live longer. Malignancies, which are among the most important of these complications, are the second most common cause of death in renal transplantation recipients after cardiovascular diseases [].
Ayhan Karakose, Yasin Yitgin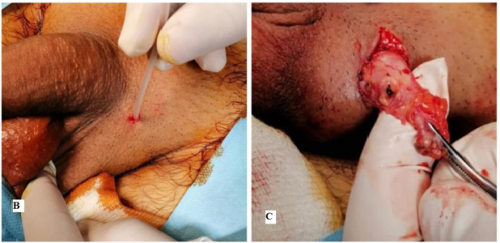 Varicocele is dilatation and tortuosity of the vessels in the pampiniform plexus of spermatic cord, while 11.7% of adult men and 25.4% of men with abnormal semen analysis have varicocele. Also, the most common correctable cause of male infertility is varicocele. It affects 19 to 41% of men with primary, and 45 to 81% of men with secondary infertility []. Treatment of varicocele has been the subject of discussion in recent years. Many studies have shown that surgical varicocelectomy significantly improves semen parameters not only in men with clinical varicoceles, but also in men with nonobstructive azoospermia []. Inguinal varicocelectomy may lead to several complications including hydrocele which is the most frequent adverse postoperative outcome occurring in 3% of patients followed by testicular atrophy, recurrence, haematoma and infection. Other complications include damage to the ilioinguinal, genitofemoral, or obturator nerves. These complications are significantly more common in non-microsurgical methods [,]. In this report, we present a rare case of fistula occurring after microsurgical varicocelectomy and extending from the spermatic canal up to the skin of inguinal area and led to persistent wound formation. We aimed to emphasize the risk of fistula formation after varicocelectomy and to share our experience in the treatment of this complication.
Emrullah Sogutdelen, Mustafa Kucukyangoz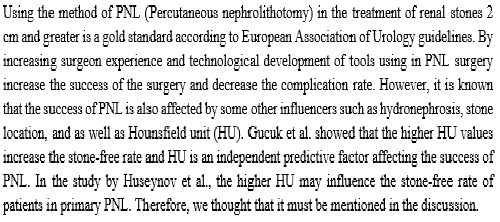 Dear Editor, I read the article by Huseynov et al., [] in which they examined the effects of previous renal stone surgery on percutaneous nephrolithotomy outcomes with great interest. They concluded that previous renal stone surgery increases the risk of residual stone with a similar complication rate. However, I would like to highlight some issues regarding the methodology and the results of this study. Using the method of percutaneous nephrolithotomy (PNL) in the treatment of renal stones 2 cm and greater is a gold standard according to European Association of Urology guidelines []. By increasing surgeon experience and technological development of tools using in PNL surgery increase the success of the surgery and decrease the complication rate. However, it is known that the success of PNL is also affected by some other influencers such as hydronephrosis, stone location, and as well as Hounsfield unit (HU) []. Gucuk et al. [] showed that the higher HU values increase the stone-free rate and HU is an independent predictive factor affecting the success of PNL. In the study by Huseynov et al., the higher HU may influence the stone-free rate of patients in primary PNL. Therefore, we thought that it must be mentioned in the discussion. Another issue that we have to be clear about is estimated blood loss and stone size. In addition to the decrease in hemoglobin level, the estimated blood loss during the surgery was analyzed but not mentioned how was calculated in the relevant section. Furthermore, calculation of stone size was also mentioned as it was multiplying two dimensions but in the result section, it was expressed the volume of stone in mm³ which means multiplying the three dimensions. For this reason, we are curious about your method of calculating the estimated blood loss during the operation and the technique of preoperative stone size calculation. As a result, we think that other factors including stone location in the kidney affects the success PNL. Hence, it should be examined in the study, otherwise, mentioned in the limitations of this study. Ethics Committee Approval: This article does not contain any studies with human participants performed by the author. Authorship Contributions: Any contribution was not made by any individual not listed as an author. Concept – E.S., M.K.; Design – E.S., M.K.; Supervision – E.S., M.K.; Resources – E.S., M.K.; Materials – E.S., M.K.; Data Collection and/or Processing – E.S., M.K.; Analysis and/or Interpretation – E.S., M.K.; Literature Search – E.S., M.K.; Writing – E.S., M.K.; Critical Review – E.S., M.K. Conflict of Interest: The author declares that he has no conflict of interest. Financial Disclosure: No grants or funding was provided for this study.